(Please read this in light of my tongue in cheeky satire. I would never profess to being a font of knowledge. I think we are all just trying to do the best job that we can to help our little ones thrive… there are many, many, in-exhaustive paths to Mummy Nivarna! But if there is advice along the way I try to exert as less energy and stress as possible by utilising tried and tested methods. This is not to say every way will work for your little person as they are an individual but if trial and error is involved it may be worth considering tips and tricks that you may not have thought of yet!)
This blog post includes affiliate links so if you chose to purchase one of the ace products I am talking about (and independently fully endorse) at no extra cost to yourself I can earn commission to keep bringing you the best content!
I think one of the biggest shocks (not including things directly linked to all things Baby: including my premature labour, the first poo'splotion and that time Bea had an anal prolapse!) of Motherhood was the significant drop in income from regular working wage, to 90% of wage (which was but a dip of the toe into the money management struggles to follow), down to Statutory Maternity Pay which is, as we can all agree; peanuts!
When under £800 is coming into your account (not including Child Benefit payment), you realise that you are going to have to cut your cloth accordingly. Part of my organisation has been pushed by the very real and noticeable money plummet! It wasn't as if I was the most extravagant spender pre baby, but the Hubster and I would indulged in a weekly  meal out (of some description) and if there was money to spare I was a "Treat Yo'Self" kinda gal…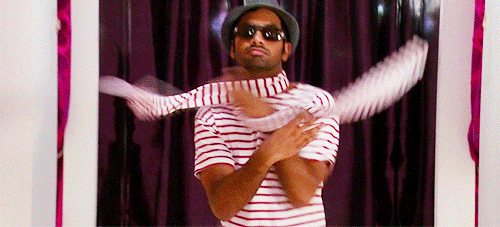 But… Baby Times have forced me to very quickly learn to budget. It was actually terrifying the first time I sat down to draft our budget with my meagre Mummy Money in the mix. However, the key to better living is full, transparent honesty. It certainly made me re evaluate my priorities (I have not had my eyebrows waxed at a beauty place since Bea's arrival and have had but one salon haircut!)
On paper, after all bills were paid it looked as though we would have £380 left to play with but that didn't seem to work out with a new baby in tow and the fact that Daddy G is a car salesman so his pay fluctuates month by month. I think it has certainly helped paying our bills by direct debit. We have recently just had our Smart Metre fitted so I hope this will make a positive different to the outgoings as it has certainly made me acutely aware of not wasting as much energy in the day by switching off plugs at the wall. It's a mixture of both amazement and dread that this little box is recording our energy useage and you literally see the money leaving your pocket! #GameChanger!
Its all about cutting costs where you can and changing your materialistic mindset. Yes it's nice to have Netflix/Amazon/Now TV but do you NEED all these paid services? (I would love to follow my own advice here as we have only been able to let go of Now TV as we keep rationalising keeping Netflix and Amazon! Here is the first reason that I am not organised or thrifty for that matter. Though dropping one out of three for me is a good starting point!) I think that having less to binge watch would force me into finding alternatives to occupy spare time which could include more time planning, tackling the ever present laundry piles or getting crafty to save money!
With revised budget came a new Food Shopping spend and a revision to weekly as oppose to monthly shop which has saved approximately £30 overall! In all honesty, most shops I have been "winging it" to pick up as close to my budget as possible and sometimes it is hard not to be swayed off course by attractive looking 'deals', so my next goal is to write & STICK to a weekly meal plan!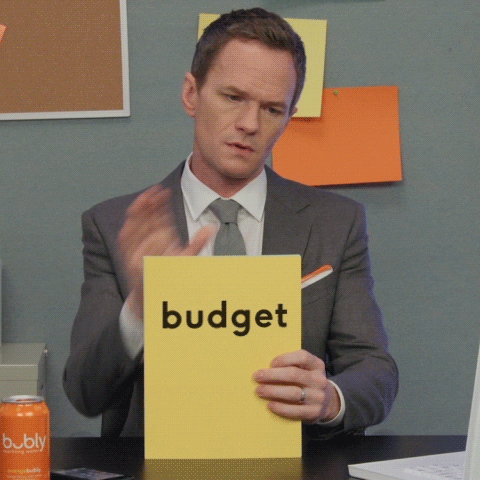 I have learnt that batch cooking is a Momma's best friend! Forget diamonds… after a full day of childcare it is nice to know that you have still managed to "Wife" and have food to fill the Hubsters belly. It's great to do it the lazy way! I pick out our favourite dinners and cook up quantities to feed 6 that I then divvy our into freezable bags. In the microwave they go and that is one less chore to consider. It's difficult to motivate yourself to do the batch cook initially and it does require a certain level of organisation but the output is certainly greater than just one day a week having to plan the babba's  naps around your cooking as best as possible.
I found that in the early days if I didn't get myself up and at em the whole day ahead was a no go. To get organised I would highly recommend that you start the day by getting yourself ready first. If you set an alarm half an hour before your little one is due to get up then you can at least have a shower and try to present yourself.
I am pretty sure in the blur of attempting to Mum there was an almost five day period that I enveloped my hair in another layer of dry shampoo each day and maybe only brushed my teeth twice where Bea decided to get herself comfy in a routine of 6am breastfeed/bottle, then we would dress her for the day ahead, play with her then she would go back to sleep ON me so I was held hostage from 8am anywhere up to 11am! This was not conducive to getting anything done!
I have since revised this routine to ensure that we make it downstairs to start the day. Bea is what I would describe as a somewhat "needy baby"- I am sure she would prefer to be held at all times if that was an option. So many people said that I was "going to make a rod for my back" with the way I would allow her to sleep on me. I guess they were right. It is hard to be organised when you have a tiny human being clinging to you. We found that the only way to get things done was to babywear so about eight weeks into the parenting journey we finally started utilising the Hana wrap that allowed for  some kind of semblance of order to the day. I could strap Bea in and wash the dishes and put the washing on the line.
Talking of washing, don't put it off! The best washing policy is to do it as a daily task. I never realised quite how much washing such a tiny person could go through! Also a top tip is to get a washing basket for each member of the family as it makes it so much easier for drying then sorting. In all honesty I started out dividing the piles and attempting to do washes for each of us, but because I am still not an organised Mummy I ended up reverting to the bung & load method again where I would just grab whatever was closest to hand, like an arcade claw, indiscriminate and only successful perhaps one in one hundred attempts! This "method" does not make for happy sorting so do as I say….not as I do (hopefully this will not be a parenting mantra I settle on…) and for your own sanity keep on top of the washing and have enough self respect that you maybe take fifteen minutes longer before the task to save the heartache and utter annoyance the other side!
I feel as though the key is balance and routine, you can have everything if you put the steps in that achieve the goal of organisation. Real talk: I am probably too lazy to be an organised mum and I maybe don't herald organisation as "up there" in
my own personal Mom Priorities. I should probably revise this… but the Un Routined Routine seems to be working just fine for Bea and I.
I don't believe you can ever fully control the world around you, and certainly not a mini person. Ultimately they dictate the course of the day. I guess there are pockets you can influence through your own action for that illusion of control! But I quite like to be surprised on the daily- "let's see what today brings!" There is certainly value in organisation (for other Moms!) I have started changing habits that cultivate success and promote order. But they are baby steps, which is why organised is not an adjective that would appear in a Top 20 list to describe my parenting style! From the outside other Mummy friends have said it looks like we have our shit together (but does any Mummy though?!!) I think a big part of that is making the effort to look as good as you make your baby look. You may not feel like it, but a lick of mascara and tinted lip balm can go a long way to making you look more "put together". That is why I have found having a Pacapod changing bag is a nice (stylish and functional) stepping stone into organisation.
I was lucky enough to win the Pacapod Hartland Pewter Acorn on a competition hosted by Mummy and Little Me. To say I was thrilled was an understatement as I have followed the #MyPacapod hashtag on Instagram since my first pregnancy. I was, however, always sat on the fence as to whether it was just marketing magic that had me on board and was the cost of the bag outweighed by the utility or vice versa? The miser in me felt like I would need some solid reviews from people I knew in order to invest the quite costly price tag, in my humble opinion.
So upon my win, I could be that person I knew to put the bag through rigorous testing! Would it's design improve my organisation? Is it worth the hype? Most recently the brand has been winning awards again (gold in the Made For Mums Awards 2018) and there are more designs than you can shake a stick at for all kinds of Mummy Bears. What's a real plus about the brand is that every design works but doesn't compromise the "looking good" aspect. Because the Pacapod has been designed by a mum for other mums the bags offer a slick transition between work and home if you are a working mother, because let's face it… who wants to spend any extra time packing seperate bags for you and the LO?!!
When I received my bag the first thing I did notice was the superior quality of the bag compared to other brands that I have personally used. Amazingly each bag is handcrafted out of 257 individual pieces! This quantity blew my mind. This is why 1) the cost may seem higher than other brands but 2) the longevity of the bag far exceeds other makes and accompanies you and your child on your journey for a longer time!
The creator behind the Pacapod Jacqueline Waggett used to design for a well known outdoor lifestyle company, and her love of travel is evident in the designs of the bags and more specifically in my Hartland: the limited edition world map print of the Feeder Pod! I love the whimsical print, it reminds me of my pre Momma zest for jet setting! Now that I mention travel, the Hartland bag would be just perfect as a cabin bag! It is compact (42cmx31cmx18cm with a 36 litre capacity at just 1.03kgs!) and allows you to go handsfree with the backpack design. It is also super easy to transform it into a messenger bag. I love its multi
functionality and with the ingenious 3-in-1 organisation system, it has increased the time (I would actually guess three fold) of accessing the baby bits and bobs you need to hand.
I am a big fan of the collapsible pods for easy wipe-down cleaning and storage and each "pod" can be used independently, as they can be clipped onto your pram handle. The attention to detail is everything. The new map print is also utilised on the mini dummy pouch. I just love the continuity aspect and that no design feature is half baked. Everything has its purpose and it's place.
You can use both pods, one pod or no pods at all! The main bag can be used for just "Mum Things" and can easily transport a laptop. It really paves the way for you finding your own best practice for organisation. The Hartland comes from the new Travel Light range and on the Pacapod website it is described as:
"the travel seekers ultimate baby bag"
and it certainly doesn't disappoint.
We live in sunny Devon so I couldn't wait to get the Hartland out and about. So I prepped two bottles for the feeding pod (cool bag) which perfectly insulated the milk and kept it at a Bea-Approved warm temperature. We went for a walk on Dartmoor, managed to feed Bea then comfortably change her back at the car on the padded changing mat for maximum comfort and utility because for a luxurious looking mat it also follows closely the lightweight credentials of the Hartland and its pods! (Excuse the windswept and "interesting" look of the photos… we seemed to pick the windiest day in Devon for our outdoor adventures!)
I liked the fun acorn print. The more serious MumReviewer seems to opt for the tan version…. but the quirky design piqued my interest and I felt it was the perfect representation of what "Bea & Me" is about as a team and direction of our blog style!
I have used the bag daily and it has improved my organisation to a degree, though I am not going to lie… I am still guilty of throwing a nappy or two in the main compartment! One step at a time…
Hey Pacapod!… if you ever fancy gifting me a new design to review please do not hesitate to get in contact and I will happily spend time with Bea and your bag!
How have you ensured that you are an organised Mummy? Have you also used a Pacapod changing bag and did you find that it improved your organisation too?
#StaySweet
– Bea's Mummy
I am part of the Amazon Affiliate UK scheme, as such I may get commission on the links to products that I list in my reviews. My reviews are honest and my own and I will only link products that I have used/have found useful.