In another life before back to back pregnancy I would "treat" myself to a luxurious bath after stressful days at the office (these tended to increase whilst pregnant with Mylo) and if I felt a little bit extravagant I would light a few tea lights and chuck in a Bomb Cosmetics bath bomb because I couldn't always afford LUSH ones and would keep them 'for best'; whatever that means!  (As it is nearly Christmas… yes it is… there is no point in denying it now! Here is a rather jolly festive version of Bomb's bath goodies. A lovely little gingerbread fellow!)
I think this perfectly illustrates the woman I was, Dear Reader. I have never been someone that has looked after myself as number one and I think this must have taken an emotional toll on me at the very least. Post childloss I have stopped (or are trying to daily) giving a heck about peripheral people and focus on being the best Mummy I can be to Bea. Afterall, how can you pour from a cup that is itself empty? It's most pivotal that I am not an empty vessel, and these days I give sparingly to those people who come out of the woodwork when they want something!
But often as a Mum, and I am sure all the #MumArmy will attest to this: I forget about myself still. It's all very well that works of Self Help or magazine 'psychologists' advise to act with intent and put yourself first, but like the most adept chess players in the world; a Mum has to attempt to plan at least 8 moves ahead of the child and account for a million scenarios that could play out, so with all the best will in the world it is not really an option to enforce structure. You just have to find those delicious pockets that pop up in the day where you're can enjoy a hot cup of tea, read a chapter in the "new" book you started skimming 2 months ago or blow dry your hair. (I am sure it gets easier… I have seen light at the end of the tunnel when I see the updates of Mummies who are Parenting 3/4 year olds… but I do not want to wish away my NOW with Bea, so instead I will look a hot mess and take a hit on the consumption of anything hot and wear mushed carrots as a badge of honour!)
Mums tend to operate in a world of Damned-if-we-do-Damned-if-we-don't and I think we foster the wrong sort of connection to ourselves. That pesky "Mum Guilt" which is damaging and as much as comparison; a thief of our potential happiness. But where do we even start if we are absent from our own To-Do lists? We have 500 things to do a day, probably don't get through half of it, promise ourselves we will try again tomorrow. But crucially, we neglect Self Care and I personally believe this is the key to a better balance of commitment to Motherhood and Selfhood.
I have found Motherhood has offered an opportunity for me to enjoy my writing again (hence this blog that I somehow manage to dedicate a few hours a week to!) so I have found joy in my hobby and being able to connect (if only through a phone or computer screen) with other women. I have certainly found myself evolving in taking up the mantel of Mumma Bear and my intentions have certainly taken  a change of direction. I feel lucky to be a person who was happy to throw myself into a career pre children but now it is Motherhood that sets my soul on fire. And that, is "enough" for me. If I could just sort this #MomBod I would feel a lot better in myself too. Our inner most passions keep us joyful and fully alive. I am not one of these mums that will ever say that "I lost my identity when I had a child" because for me personally, becoming a Mum made me! I wouldn't even swap the Poonami's, teething woes, sleep deprivation and feeling like a Mombie most days for a pair of sky high heels & nights out.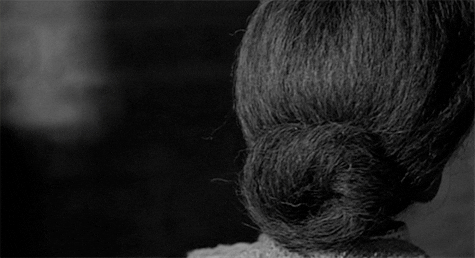 One thing I have "gifted" myself though is the time for a skincare routine in the morning and evening. This is a ritual that marks the start and end of my pretty full on days. Its terrible to admit, but I wasn't even moisturising this nearly 30 year old skin until a few months ago. So I was excited to try out Willow Organic's new range of face goodies called Sorbet Glow. If you are just salivating at the name just wait until your senses are involved- the products are aesthetically pleasing, sound great when squirted from their reciprocals, smell incredible, feel sumptuous on the skin… but please don't eat them!
The range harnesses the power of the natural world in the delicious and perfect combination of fruits, botanicals and other powerful ingredients such as Gatuline®Expression that sets the brand apart.
-This small plant, which blossoms all year long, has a broad geographical footprint, covering the whole tropical zone in South America, Africa and Asia.
Originating from Peru and Brazil, Acmella oleracea is a cultivated non-endangered species, known and used for a very long time in Madagascar and La Réunion.

The extract has scientifically proven myorelaxing properties. However, these myorelaxing properties are totally reversible in 24hours making it perfectly safe. 

In vitro & In vivo tests have medically proven that the use of Gatuline® Expression reduces the appearance of crows feet within 24hrs – 83% of participants agreed.
Source: Botanical Glossary.
The collection consists of:
Daily Cleansing Wash, Radiance Day Cream, Cell Renewing Cleansing Mask, Vitamin Facial Oil, Super Firming eye Treatment, Nightly Rejuvenation Balm and a Vitamin Lip Oil.
All of which this exhausted Mummy got her paws on to see if these products could become my Go-To skincare saviour. The brand boasts certification of true Organic status by both Cosmos and The Soil Association. This means that the products are not just organic content (some brands represent themselves as organic and it is very misleading as their products may only contain 5% organic matter for example!) Terminology does not often reflect the true nature of the product. I don't know about you but I would rather not be using a product that is labelled as "95% natural" when it contains methylisothiazolinone, a preservative which is also found in window and floor cleaners and air fresheners *cough* Nivea *cough*! That is just fooling the consumer so the advice that I have gleaned from this is to spend out a little more on the certified products if you want the fully organic experience.
Obviously if you just want an affordable product (I totally get it because that's how I used to shop!) then you are sacrificing the quality of the goods. Willow Organic is certified having gone through its rigorous review by The Soil Association (one of the UK's most reputable certified bodies) which has meant every ingredient contained is tested to confirm they are Non-GM and have never been subjected to chemical fertilizers, pesticides, or any other artificial processing. All farms from which the ingredients are produced must have been cleared of any chemical fertilizers and pesticides for a minimum of 3 years!
As if this wasn't a stringent enough requirement, in addition to this factor each product must satisfy a minimum content of 70% organic and Willow Organic have delivered products that meet then exceed this expectation with each product being 75% organic at least! Scientist I am not, but to me that sounds like a high level of care for the body to me and when you are slathering products in to your skin (the bodies largest organ) you may not be benefiting your body. Skincare products inevitably end up being filtered by our liver so it will pay to be mindful of what we are essentially putting INTO our bodies. The Royal College of Obstetricians and Gynaecologists warned pregnant women from using unnecessary amounts of products with chemicals in on their skin, saying the effects on unborn babies is not yet know but there could be detrimental effects.
"The ingredients for our entire range have been carefully selected to provide effective, hard working skin care for you. We do not test on animals, we do not use parabens, microbeads, sodium laurel sulphates, palm oil or any mineral oils in our products."
source: Willow Organic website.
Another plus is that all of the beautiful packaging is 100% recyclable (but with my slight Hoarder Mentality I am struggling to part with the beautiful boxes!) This Brand truly has thought about every aspect including their philosophy, sustainability, ethical compatibility and look. It is luxurious yet soulful. It is organic but hardworking. It is not the cheapest on the market for sure but I would be happy to splurge on my favourites of the range because the brand will not compromise its values and that has got to count for something in this world of business that is just chasing another fast transaction but not necessarily ensuring the future of their customer. Willow's approach is refreshing and my skin has certainly felt the benefits of this glorious. Sorbet rainbow. I mean, just look how fabulous they look all lined up in their full glory!
So let's get into it!
These seem like bold statements that I have made above, but the superior quality speaks for itself. When my Mother came to visit me she mentioned my "healthy glow" and thought I had been on a cocktail of vitamins! Being a busy mum, I rarely have time to apply a full face of makeup any more but I have confidently ditched the foundation and concealer (opting just for a light swoop of bronzer) because my skin has been noticeably fuller & more a-glow-glow which has allowed me to shine through the day with very little upkeep and maintenance. I feel confident in my skin (literally) which is one battle won. As Mothers we are very aware of which battles to pick and you can feel like you have one aspect of your life under control so you can just throw your hair up into a Mum Bun and go!
Below I will directly pull from the website the description of the product then a few word review, verdict and star rating for each product used.
---
Daily Cleansing Wash-
(With Gatuline Expression® & Acai oil.) 
"From the new Sorbet Glow range, a gentle yet effective daily cleansing wash which will cleanse and gently exfoliate your skin.

It contains Acai oil and Chamomile oil which have calming and anti-bacterial properties. Finely ground bamboo makes a wonderful natural exfoliant, is rich in skin-protective anti-oxidants and anti-irritants to protect as it exfoliates. Bamboo also has astringent qualities which help to clear oily or blemished skin. Acai is rich in vitamins to leave skin glowing."
I personally love this product and do see myself investing in this as part of my future skin care regime. It was easy to absorb into my skin and I could feel the difference instantly. About three days in I noticed a change in the properties of my skin. I can tend towards a pinker hue and get rather 'attractive' blotches at times (curse this sensitive/combination skin *shakes fist*!) but this was slightly remedied by the daily use.
I coupled this cleanser with my Simple toner and Olay moisturiser. It was easy to slot into the routine and I got used to adding the extra steps of the addition of the eye cream and facial oil. This was a new concept to me. Who knew the daily skincare regime had so many steps to complete?! Well I certainly didn't but my skin has since thanked me!
I didn't find the smell to be overpowering but it was certainly fresh. The consistency was full yet easy to absorb and I liked the feel of it on both my hands and face. (Sometimes I can be a bit funny about products being unnecessarily sticky which could be one of the reasons I have previously avoided a full skincare routine!)
As previously mentioned, Willow truly consider their customer and the cleanser comes with a beautiful organic Muslin cloth which just adds to the full experience. I am a sucker for "pretty things" and if there are little extras that company has my heart and loyalty! Freebies go a long way, so this was a nice additional touch.
Verdict– My skin feels great. The pores are well and truly unclogged. There was no residue left on my skin and it was quite happily rinsed with lukewarm water. As an aside: I also used this cleanser to give my makeup brushes a good clean as I had not taken the time to do so since Bea's arrival (yes I know that is skanky but it's just something that is not at the forefront of your mind whilst Daily Mumming!)
Rating– 9/10. Does what is claims! No fuss. Easy to adopt as part of daily routine.
Radiance Day Cream-
(
With Gatuline Expression® and Pomegranate.)
"Age-preventative hydrating day cream from the Sorbet Glow range, with soothing Shea Butter and collagen rich Pomegranate which helps smooth and firm your skin by promoting collagen and elastin production. Pomegranate has also been proven to help prevent hyperpigmentation through its natural compounds which protect against free radicals and environmental damage. Pomegrante helps oily skin combat breakouts, can reduce scarring and soothe minor irritations.

The Radiance Day Cream also contains Cranberry seed oil which helps improve the skin's elasticity and encourages cell regeneration."
This little beauty smells divine. It is thick and luxurious in texture. I didn't use this every day but I loved how it made my skin feel afterwards.
Verdict– I am unsure as to whether it was this product that stopped my skin getting oily particularly on my T-Zone as I was using all the products at one time, but I have noticed that my skin seems more normal by description and there have been zero breakouts over my 2 week intensive testing period.
Rating– 7/10 – smells dreamy but I wouldn't necessarily use it every day personally so the value is not in it for me. I would use the daily cleanser over this.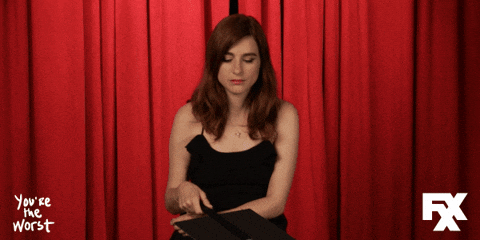 Cell Renewing Cleansing Mask-
(with Gatuline Expression®  & Coconut extract.)

"This dual action mask from the Sorbet Glow range is designed to cleanse the skin whilst providing deep nourishment, removing impurities and brightening your complexion.

Coconut oil extract is valued for its hydrating properties; it is highly absorbent and nourishing, enabling moisture to get into the layers of dermis fast. With anti-fungal, anti-viral and anti-bacterial qualities, it is effective in the fight against a number of bacterial infections, soothing inflammation, fighting acne and pilliates red dry skin which can cause acne.

Coconut extract also gently helps to remove the surface layer of dead skin cells, making the skin smoother and helps prevent premature aging."
I think we are all aware by now of the amazing benefits of coconut oil… Bad Skin Day: Rub in coconut oil… Bad Hair Day: wash it in coconut oil… Bad Husband Day: Wipe coconut oil all over him…!! But in all seriousness coconut oil is the Don of all things body care.
Verdict– I have gone #CocoLoco for this mask and it was one of the products I would use on a more regular basis. Everything about it is great. It came out in a very satisfying blob.
I do think my skin has a more youthful glow after using these products and seems to have tightened under my double chin! I feel that incorporating these products into a daily skincare routine really will improve the appearance of your skin even to the level of not ever having to consider cosmetic surgery such as Botox.
Rating- 9/10 – just delicious in use and results!
Super Firming Eye Treatment-
(With Gatuline Expression® and Cacay Oil.)
"Sorbet Glow eye treatment gel, formulated with a combination of Evening Primrose oil and Cacay Oil to soothe the eye area whilst targeting fine lines and wrinkles.

Amma-linolenic acid (GLA) which is found in Evening Primrose oil is known to have a multitude of skin benefits including smoothing wrinkles, whilst Cacay oil (sustainably sourced) is one of the Amazon's best-kept secrets with high percentages of naturally occurring Vitamin E and Retinol making it a perfect moisturiser and age-prevetative treatment. Reducing wrinkles and replenishing depleted skin cells."
This is the winning product for me personally. Never do you feel more permanently exhausted than when you are full time Mumming. I NEVER used to get bags under my eyes and heck I feel like I have ages substantially especially around my eyes so I was super excited to use a product that contains miracle ingredients!
Verdict- Even the gel itself glows like gold. It is a very pleasant consistency and is easily applied to the eye area. I always worry about my sensitive skin but it was as though the gel was made for me personally. No nasty side effects like other treatments I have used on the past.
I did see results in just two days of application (I wish I had captured a before and after shot but I have wanted to hide from the camera rather than point out all my flaws!) but trust me when I say that these are the most obvious results, so if you buy just one item from the Sorbet Range go with this pocket pocket. Only downside: 30ml is not enough!!!
Rating- 10/10- Dream product for looking bright eyed and bushy tailed. My star buy of the bunch. Real results and fast!!!
Vitamin Facial Oil-
(With Gatuline Expression® and Rosehip.)
"From the new Sorbet Glow range, a potent Facial Oil loaded with vitamins A, E, C & F. Formulated to hydrate, protect and nourish.

With healing Rosehip and super-hydrating Jojoba. Rosehip naturally contains Retinol, Omega 3, Omega 6 plus anti-oxidants and essential fatty acids which has be known to help to correct dark spot pigmentation and hydrate dry skin, leaving it soft and smooth to touch.

Vitamin C is an incredible multi-beneficial ingredient that works to build collagen and even skin tone."
Verdict– This is not my favourites of the range and I could have quite happily left this out if my skincare routine. I don't think I was particularly keen on the Rosehip/jojoba combo. Maybe it was too aggressive for me. But something did not click with this product. That's not to say it didn't boast results as with the other products but I did not personally enjoy using this. I think it did help even my skin tone, but not sure if this was due to the combination of products I was using.
Rating- 6/10 – to be used for results not the pleasure of using it. It just seemed an unnecessary step between cleansing and moisturising! In my personal opinion I would not spend the money on that- I would double up on the firming eye treatment!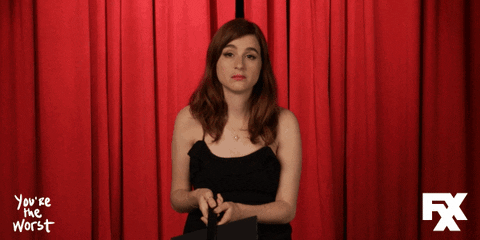 Nightly Rejuvunation Balm-
(With Gatuline Expression® and Acai Berry oil.)
"An age-preventative rich and creamy rejuvenating night balm from the Sorbet Glow range, formulated with vitamin rich Acai oil to deeply hydrate, and Gatuline Expression to plump out fine lines while you sleep.

Açai oil, a powerful emollient which is easily absorbed and effectively relieves dry, cracked skin. Acai berry oil also contains concentrated, nutritious fatty acids, anti-inflammatory and anti-bacterial properties and is full of anti-oxidants.

The Nighly Balm also contains Cranberry Seed oil which helps to improve skin's elasticity and encourages regeneration, and Rhododendron Flower extract to soothe inflammation."
As previously mentioned, I didn't have any routine when it came to skincare, or even really "Me Time" (which was thrown out the window in full force when Bea decided to make her surprise appearance seven weeks early!) so it was quite the novelty having a specific product for night time! I really enjoyed my ritual face massage I gave myself each evening (the only kind of massage I have received  of late) – Top Tip: smooth circular motions to be employed when using these products rather than any scrubbing kind of motion. The trick is to be soft.
Verdict- I am going to be honest now #RealTalk: I used to think that night creams were just a way for cosmetic companies to squeeze more money out of our pockets. I thought it was just down to marketing but this night balm has been a godsend to my skin in this colder weather! This balm was a beautiful texture (much thicker than its day time counterparts!) and it left me waking up with a dewy glow every morning.
Rating- 9/10 – a must buy if you are hoping to boost your blood circulation and wake up looking and feeling fresh!
Vitamin Lip Oil-
(With Gatuline Expression and Mango Butter.)
"An amazingly soothing, vitamin rich lip oil with Vitamin E, extracts of Raspberry to provide natural UV filter, Mango Butter which is rich in anti-oxidants, Vitamin A to moisturise without being greasy, and Vitamin C to encourage collagen production for beautifully hydrated and gorgeous lips.

Blended with Orange, Chamomile and Jasmine oils."
I think this was the nicest smelling products but I am biased towards the exotic breakfast fruit, which also makes a nice sorbet ingredient too. I guess this is why it is included as part of this beautifully, fruity range.
Verdict- I didn't mind the oil consistency of this product as it was less greasy feeling than the vitamin  facial oil (maybe as it is spread on a smaller area.) It certainly made my lips feel kissable and well plumped. It was very hard not to lick my lips.
Rating- 7/10 – Fruity fun and soft lips followed. Perfect for smooching my baby girl!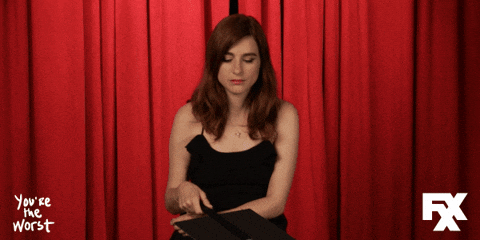 Overall the range is of a high quality and I felt the difference in the organic content. There is something to be said for organic products (I hope it doesn't turn me into an Organic Products Snob now but in all honesty I would now opt for these kinds of products and will keep Willow Organics daily cleansing wash and super firming eye treatment in my Self Care routine.)  The claims made are substantiated. I noticed results in just 2-3 applications of most of the products. As I mentioned previously, I can not confirm if each product did exactly what it said on the tin so to speak because I used them in combination and didn't isolated each product for a period of time. Regardless, my skin has bounced back after some seriously tough months (4 month sleep regression was a killer) and I personally think I look much more alert again and not as though I have been exhausted since 2010- those bags were not designer…
I wouldn't say the range is necessarily affordable, but for the results you get it is not expensive either; but I would certainly have to save up a little to buy the products that I would want to use in conjunction with one another. I would personally say that for my personal useage the vitamin facial oil wasn't worth the possible expense of it. Obviously it was not out of my pocket because the lovely folks at Willow Organic gifted me the full set as part of an Instagram competition win.
The whole set is valued at £270 which is much less expensive than Botox injections at between £150-£300 a pop! These require top ups and the full effects may not be noticeable for 2 weeks whereas my results from the Sorbet Range were noticeable from Day 3! I still have a good amount of the products left so will continue my routine as best as possible. I had lots of fun using these products and learned a lot about skincare along the way so now I feel like I could justify why Organic products are best for us!
Check out Willow Organics social media pages:
INSTAGRAM: @willoworganic
FACEBOOK: @willowbeautyproducts
TWITTER: @willoworganic
One of their tag lines is "Feel skin confident at any age with Willow" and I truly got the boost I needed! Before writing about these gorgeous products I never realised September was International Organic Month. Willow Organic write a comprehensive blog about all things organic! Here is a handy little guide to the fruity & botanical ingredients used in the Sorbet Range.
Here are some more lovely Willow Organic beauty products you may also enjoy:
It is difficult to put yourself back at the centre if your world when your baby becomes the whole of it but I think it is a powerful message to illustrate to your child that self care is very important and should be practiced to ensure a happy and healthy balanced lifestyle. For example; you wouldn't allow your child to miss a healthcare appointment so why should we let our health fall by the wayside. I personally want to be the best version of myself to be the best Mummy I can be so the bottom line is that we should schedule in those annual appointments, cervical screenings, flu shots, mammograms, sight tests and dental checkups.
As Parents (and particularly Momma Bears) we are always on the go, but we shouldn't be burning ourselves out. Yes raising a tiny human being is exhausted but it shouldn't be what defines us. We need to stay positive and invigorated. I love this piece at Motherly   that reminds us that small acts can keep us a little bit more sane. If the mood strikes you here are a few self care "presents" you could treat yourself to.
How do you ensure that you also remain a priority in your life? What's your self care tip? Do you have a skincare routine and do you buy Organic?
#StaySweet
– Bea's Mummy x
I am part of the Amazon Affiliate UK scheme whereby I may earn commission on any of the above links you may use to buy a product, at no extra cost to you. This will allow me to keep my blog relevant and have access to the products you may want to see a review for.
I won the Willow Organic Sorbet Range as part of an Instagram competition when the range launched.