You know we are headed on a speedy trajectory to Christmas when you spot the Coca Cola advert on TV. It is an institution in itself these days and the chant of consumerism "Holidays are Coming… Holidays are Coming!" are a cheerful barrage… the friendliest assault and foreshadowing of the mad rush to come. Readying the troops (us as consumers) to buy far too much, then end up closing the year in misery; cursing the extra food we gluttonously gobbled because we have an increased waistline and decreased wallet size! … But we still fall into the trap EVERY  year.
At the time you just can't turn down the extra portion of cold meats on a sandwich despite eating a bird, stuffed in another bird, stuffed in yet ANOTHER bird just hours before! Would we eat this many feathered friends in one sitting ordinarily?… heck no… but as it is the holidays give me more! And a side of pig, cow or little donkey for all I care!!!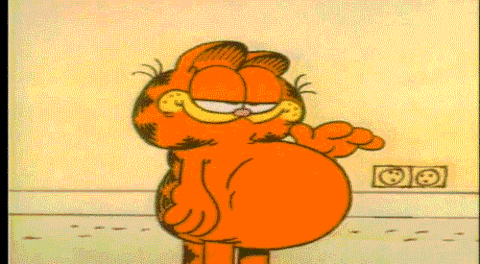 My brain says there will be regret come January but in the moment my heart (and belly) says yes, yes, yes!
At Christmas we so easily become "yes" people and marketing teams certainly capitalise on this seasonal pull and the big supermarkets and department stores (looking at you John Lewis!) yank at our heartstrings and pockets, and convince us that their wares are the way forward. I wonder if they have a big meeting where they place bets on who's advert is going to become the Nations Sweetheart for the year. It really feels that year on year, we are waiting for the gloriously, cinematic and epic adverts.
So just yesterday I finally saw the John Lewis advert, where they have drafted in the Uber talented icon that is Sir Elton John. Savvy move Team John Lewis as he embarks on his retirement tour next year and the film biopic "Rocketman" is also set for release in 2019! So it is going to be a year to come of all things Sir Elton as he hangs up his "old man's shoes" (that is a reference to one of his tunes in case you didn't guess!) and there will be countless documentaries and TV movies documenting his life.
John Lewis has gotten there first!
The #EltonJohnLewis hashtag is exploding on social media channels, particularly Twitter and I have seen lots of talk about the advert on my Facebook newsfeed too! I love hashtags. I litter them in my own postings as if they are going out of fashion! This hashtag is just delicious to me. Though it begs the question… will the John Lewis Advert just be remembered as "That Elton John Advert"? Not that that is a terrible thing. But are they relying too heavily on him to create a buzz and will it alienate the general public by making the central figure a star?
The formula for a great Christmas advert is first and foremost a strong, emotional story. The adverts have to take us on a journey and the John Lewis Advert does that in a very obvious way (albeit chronologically backwards) but it take the literal form of a timeline! It is never the less very heartwarming and I couldn't help but to be taken in as it whizzes back to young Elton receiving his first piano.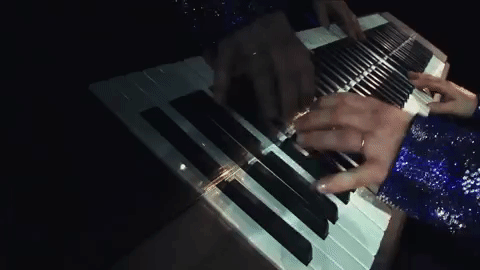 Nostalgia and warm, fuzzy memories play such a huge part in the retail/consumer patterns we repeat. It is rather sweet to see an artistic representation of what made a persons dream come true. I think the criticism it has faced about being more about the life of Elton John than the spirit of Christmas is a little harsh as surely what sets our passions alive can be equated to the Christmas Spirit? Perhaps; like Sir Elton, our lives have been shaped by a gift that we have received at Christmas?!
The accompanying piece of music is the enduring "Your Song" (which happens to be one of my favourite pieces of music!) It is timeless and also serves as a nice John Lewis loop with the Ellie Goulding cover of it being utilised in the 2010 Christmas Ad!) That to me screams cohesive marketing! It's a nod to a nod! There is Your SongCeption going on here! I think we enjoy episodes being wrapped up nicely, so the repetition of the musical choice suits our nature to close a narrative.
It is a nice advert. But it is no "The Man On The Moon" (arguably one of the all time greatest Christmas ads!!) or "The Bear and The Hare". Also, in my humble opinion it is not the best offering for Christmas 2018!
My favourite is Sainsbury's "The Big Night". Everything is just great about it and I am all about the affirmation of self belief and how far it can take you. I think as a Mummy, it made my darn ovaries tingle again! All things child-centric warm my heart and there is something charming about the setting of a school play. It reaches in to my inner thespian that I left behind as I "grew up".
The whole mini show to the tune of The New Radicals "You Get What You Give" is executed flawlessly and can we just take a minute to appreciate the most hilarious and Meme-Worthy moment where the plug launches himself at a socket?! I laughed out loud at this! How is it that an every day item has been elevated to the status of Godly proportions?! #PlugLife slays me as a hashtag and I loved that M&S gave a huge nod to this spectacular, visual delight in their tweet:
You know your advert is going to be crowned as the King of Crimbo ads when you enlist the creative direction of none other than Michael Gracey who directed "The Greatest Showman"!! It takes the ever familiar setting of the humble "school play" and elevates it to fantastical levels! There is nothing more commonplace in the school setting than a nativity (I always wanted to be the angel but strangely was never selected for this role!) at the end of the year! But this play represents a modern appreciation of the festive period. Queue sparkly bauble, Turkey drumstick and set of fairy lights!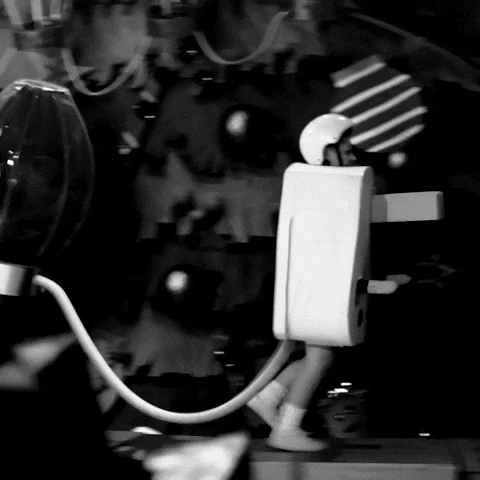 I think it truly hits the mark in all walks of life and is a piece to be proud of because it encompasses the joy of Christmas. The message is full of heart and the children (a tremendous cast of 59 little stars) are just so adorable that I couldn't help "awww" my way through the advert.
The most talked about (and never seen on TV screen) advert of 2018 is Iceland's "banned" advert that is central to their ethical and ecological commitment to remove Palm Oil from all their own range products by the end of this year! So; a good year for the environment but not so much for their advert rankings as it is a departure from the Feel-Good festive ads.
It is a beautiful and tragic animation about the impact of Palm Oil production on our endangered species (in this emotive piece an orangutan faced with the consequences of deforestation.)
The advert is certainly more far reaching and "for LIFE (literally!) and not just Christmas!"
The Managing Director of Iceland said:
"Whilst our advert sadly never made it to TV screens, we are hopeful that consumers will take to social media to view the film, which raises awareness of an important global issue. Our commitment to help protect the home of orangutans remains extremely close to our hearts. We are proud to be encouraging consumers to make more sustainable choices, even without the support of TV advertising, ahead of the Christmas shopping season."
Luckily there is easy social media access to the piece, which is for of heart and social conscious (so in every way goes against the consumer aspect of the holiday season!) I hope that this piece of art sets ripples into action to protect our world and make it a better place for our cosmic community, children and sentient beings. This ad truly is the winning campaign if we disregard traditional channels of Broadcasting.
It is harrowing, yet hopeful… but far too hard to digest over Christmas dinner!
Whilst John Lewis and Sainsbury's are trying to create an emotional connection with the audience "hey look! We are good/nice people and want to make you feel good/joy/Christmas Spirit too!" Waitrose and M&S are very transparent about their agenda of pushing product, products, product! It is obvious that their quality is superior (heck you know you "have made it in life" when you can do your monthly shop in these two shops!) but do we need that being rubbed in our faces at a time where we feel that we have to provide more and more for our families? Will our Crimbo Dinners be snubbed by the ones we love just because we didn't invest in M&S Brussels sprouts?!!
Here are my Top 10 Christmas Adverts of 2018. (I am sure many of you will disagree with me! I have strange tastes!)
1) "The Big Night"– Sainsbury's.
2) "Say Hello To Rang-Tang"– Iceland.
3) "Gifts That Get Them"– Boots.
4) "Kevin The Carrot Cliffhanger"– Aldi.
5) "The Boy & The Piano"– John Lewis.
6) "Elsie's Gift"– Very.
7) "Secret Santa"– Cadbury's.
8) "The Never Ending Stocking"– Tk Maxx
9) "Must Haves"– M&S
10) "Mistletoe"–  Waitrose.
Whats your Christmas List of Top adverts? Do you agree that having a more political campaign like Iceland is a great step forward? If you were in the Sainsbury's advert what would you be dressed up as?
#StaySweet.
-Bea's Mummy x
I am part of the Amazon Affiliate UK programme so if you purchase any of the products that I place links to in my posts, I will earn commission at no extra cost to you… so I can keep producing quality content for you! It's a nice little Christmas Gift from you to me and a gift that keeps giving!