*Collaborative post*- I was gifted the items below in exchange for an honest review. All opinions are my own. 
At Bea & Me HQ we are riding high on the festive feelings that only the speedy descent into holiday madness provides! I blasted "Fairy Tale of New York" in a pair of cosy Winter Socks and this weekend we erect our tree, because nothing is better than a semblance of fairy lights and adorable designs that capture Christmas Cheer and your unique passions!
Too early… Boo Neigh Sayers and Bah Humbugs alike!! This is a Pro Christmas Zone. This is where glorious small businesses are totally "Sleighing" their crafts to bring their customers goodies to stuff in stockings, Christmas Eve Boxes and wrapped to bring delight.
I don't know if I am on The "Nice List" this year. All I can say, Dear Reader, is that I tried! I hope supporting independent creatives & vendors goes some way to getting me there though. Also bonus fun fact: this will be the first Christmas in TWO years that I can indulge in pate, soft cheeses and alcoholic beverages to my hearts content as I am not pregnant this year!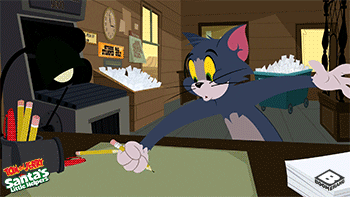 So without further a-do lets launch into #AVerySmallBizzChristmas, handmade with love or stocked with uniqueness and personality in mind. Rest assured these businesses can provide personalisation and cheer Christmas and all year round!
These businesses have Christmas wrapped up (I am not even sorry about the pun!) but a lot of the items for review are every day items. As much as I love all the beautiful, festive offerings the longevity to enjoy the items is just not there so I have avoided Christmas Centric items that are all jingle bells but may be put away after a few weeks.
This being said, I am featuring one exclusively Christmas item but this can be used year after year! Because it is the gift that keeps on giving and can become a nice tradition.
So gather close Dear Reader and enjoy Bea's favourite small businesses to buy from all year round!
---
Roots and Beets:          @roots_beets
Megan is a whizz at fashioning bibs and baby blankets in the most soft and gentle (and truly adorable) material. I always struggled to find bibs that didn't rub Bea's delicate skin and were easy to put on as historically when bibs have approached pre dinner time, a wild battle ensues that includes but is not limited to flailing arms, Neo style moves in the form of leaning back and angry war cries!
As a #MumMaker, Megan has really thought about the practicalities and has kept in mind the comfort aspect. The bibs came into existence because her own little boy suffered with sensitive skin. Like Bea, he never enjoyed the prospect of Bib-Wearing (who can blame them?!) but the introduction of this design made meal times that little bit easier!
I have experienced the same ease of situation. With the snap fastener the bibs are quick to put on for minimal fuss (perfect damage control!) This handy fastening can even be closed one handed after slipping bib around your LO's neck.
The super softness comes from the 100% Cotton Double Gauze (Muslim) which is an Oeko-tex Certified Material.
I fell in love with The Sugar Plum Fairy 3 pack (evoking my warm nostalgia of The Nut Cracker which remains a firm family favourite). The sparkly bibs are also Megan's favourite to make! The colour set contains a pastel  pink, salmon pink and burgundy with White Pearl Pom Pom trim and gold studding to add extra sparkle. Who doesn't want additional bling for the festive period over Christmas dinner?!!
The 3-pack-sets are a steal at just £19.99 and this saves you £3.41 when buying a pack as oppose to an individual bib.
There are various colour and design combinations (including polka dots and stars) that you can find on the Etsy store here. There is also a brand, spanking, new teal sparkly version available now! (Currently 20% off all bibs for Black Friday so 3 pack is £15.99 as of 21.11.18.)
---
Bumble's Studio:       @bumbles.studio
Kimi set up her business in March of this year (2018) having created clothing and crafts for her friends babies, and launched herself into the small business world as her passions took her there.
You can see the skill in the items that are handmade with such attention to detail. The passion is not only engrained in Kimi's soul but she also achieved academic excellence in the field with her BA Hons Fashion Design Degree so the heart is certainly backed up by the skilled hands!
The teething necklaces really caught my eye as it is a very real struggle currently, though Kimi particularly enjoys making the dungarees! The clothing items are very impressive and with her embroidery machine can be easily personalised. The Bumble's Studio experience is bespoke and colourful. The fabrics demand attention.
The teething necklace I was gifted is made from natural beech wood and crochet beads. They are fashioned with baby development in mind as the crochet texture and various colours provide different stimulation. The beech wood is untested and beads are crocheted out of 100% wool.
2mm Rattail Satin Cord (various colours) is used to make the necklace, and the knots that hold the breakaway clasps in place are glued with a non-toxic water based craft glue for extra security. The necklace is perfect to wear whilst baby carrying or nursing and the breakaway clasp fastening is safe and easy to use.
I loved the colour combinations of the beads. The pastel is very striking and I found the length (about 60cm end to end) made it ideal for both myself and Bea. It wasn't intrusive but could be easily accessed.
---
Baba Of Mine:            @babaofmine
The Instagram feed is just stunning. *Queue major amounts of stalking!* Baba Of Mine is a Family Concept Store that stocks luxurious yet affordable brands including clothings, decor, gifts & books.
The store has its physical presence in Castle Donington and Rebecca is the curator of the beautiful things! She had such a passion for the business which possibly stems from her background in interior design,
" I love every brand we stock that's why we stock them! Design and ethos of the brand or designer is very important to us, to be blunt I'm very picky about what and who we put on our shelves. I whole heartedly try to support smaller brands if I think they have that 'je n'ais se quio' for example Matilda & Grace who designs and creates beautiful handmade bows & hair accessories in liberty prints."
The business celebrates its first year of trade this December! The store is pioneering as it is one of the first UK stockists of a beautiful brand called Saga Copenhagen and Rebecca describes the store and it's loyal customer base as a:
"welcoming, unique, beautiful, creative, community."
We were gifted the "Planet Childhood" Organic Zoo mustard jumper which has become a staple in Bea's Autumn/Winter 2018 wardrobe. It provides a colour pop
and comfort. The big, jumper-hug comes with the organic cotton material used as Organic Zoo commit to sustainability, being natural and supporting people and partnerships. So not only are the products quality physically superior, you get a warm, fuzzy feeling knowing you are advocating a ethical brand.
I could spend hours scrolling through Baba Of Mine's Instagram feed and the captions really give you an insight into who Rebecca is as not only a shop keeper but a person. Also she is The Queen of the Flatlay and there are so many beautiful Christmas items featured currently.
---
Boop Design By Victoria:               @boopdesignbyvictoria
A beautifully packaged babygrow came to us from Mrs Boop! Herself. There really is something special about handfoiled babyclothes. It just makes everything that little more special with a golden shine!
"I am loving the chance to create little pieces to mark the miraculous, exhausting  time of life for new mums and their tiny humans."
Victoria has managed to amalgamate her two passions and backgrounds in art and Midwifery to bring a little extra sparkle to expanding families!
The business came into existence at the start of the year and Victoria has been creating many beautiful designs. Her first piece was the "Tiny Human" design which has a huge place in Victoria's heart and is also her customers most popular design.
The first Christmas designs are a little more complex compared to the regular designs which are just beautiful quotes, pretty typography and simple design. They say it all!
The vests are rompers are available in grey or white with gold foil. The material is really soft and the fit offers plenty of growing room (available in sizes 0-3 with feet, 3-6, 6-9 Months depending on the design.) Obviously the Tiny Human Designs are only available in newborn size or 0-3 months as they are great as part of a homecoming outfit for new LO's!
(All available sizes for designs are listed on the Etsy shop and there is a Mix n Match multipack saver offer available for just £26.50 and free shipping!)
Bea remained comfortable and stylish and the designs are heartwarming and unique.
---
Bear In The Hood:             @bear_in_the_hood
Is there anything more adorable than a LO in a knitted headpiece with animal ears? I shall answer this one, Dear Reader…. No! No there is not! I was thrilled to be sent a baby balaclava and I have taken to referring lovingly to this staple headwear as a Bear-a-clava. It has come just at the right time as the design comes in 8 different colours; perfect for your own little cub to express their personality. Obviously I selected the pretty in pink version .
I was thrilled that Bea didn't detest the balaclava being put on (as we are currently going through a rather fussy stage when it comes to getting dressed!) I think it is because it is such a comfy piece (knitted is always for comfort as well as style), with her extra tiny head I would say the 3-6 months gives her very generous wear throughout Winter and into Spring to keep her ears warm.
Bear In The Hood don't just offer knitted headpieces; there are also bibs, bunting, prints, cushion covers and even seeing patterns if you are at all crafty and a dab hand at sewing! (If anyone would like to make me the "Very Easy Teepee" do get in touch! Ha ha!)
The products certainly have an organic look and they scream bohemian. They are for little adventurers and families that love the outdoors. Bea's balaclava kept her most toasty whilst exploring the woodlands on a Nannie H road trip.
Pricing is very reasonable and competitive/affordable for the personalised rollers/t shirts & sweaters.
Use code FREESHIPPING for orders over £20 on the website. Also check out the Etsy Store here.
---
Figgy & Fern:                         @figgyandfern
A newly established Instagram business who will be specialising in printing personalised babygrows and other clothing. So far on the page there is a rather adorable range of Breastfeeding Milestone babygrows which I think is very special (I haven't seen these previously.) It is a unique range to celebrate together as a breastfeeding Mother and child and almost serves as a "ticking off" of the months invested so would make for a lovely way to capture the journey.
I was lucky enough to win their first Instagram Competition which was a lovely silicone teether (it has come at the perfect time for Bea's emerging gnashers!) She has been enjoying the pain relief. The teether is a combination of the softer silicone beads that are free from BPA and lovely wooden rings perfect for chewing. They are CE tested and compliant with European safety standards.
There is certainly more to come from this lovely small business, so keep your eyes peeled now and you can say that you supported them before they became big!
---
Otto & Oliv:               @ottoandoliv
I could not be more thrilled when I was approached by Rachel of the lovely Otto & Oliv to offer one of their stunning printed illustrations! My inner paleontologist was itching to get a beautiful dinosaur in Bea's nursery so what better opportunity I thought. The very Rawr-some and unique selling point of these designs are that each dinosaur is  actually anatomically accurate too, so not only do you get a fun and quirky print for your space but there is educational value too!
These designs have certainly filled a massive dinosaur shaped hole in the market of prints; yes there are a few cutesy dinosaur designs (some very cliche) but sometimes you don't just want twee do you?! You want a design that punches you in the face with awesomeness and announces its arrival into your life! These prints certainly do this and you are able to find your own favourite dino in the repertoire of illustrations. I love the different galleries: Under The Sea (that includes plesiosaurs to the milo mosasaurus), Land and Sky & Triceratops Triplets (which was the design I ended up being most drawn to!) They also did a fabulous collaboration with Tales of Boys and created three prints with awesome life advice to live by with a dinosaur that matched the sentiment. My inner geek had a little chuckle!
I was gifted the Viola version of The Triceratops Triplets (PUTTY) range. It is an A4 digital print on gloss 175gsm paper. These types are ideal for rooms where the artwork will be updated every few years and the perfect Christmas gift in my humble opinion. Rachel also offers the giclee print om matte 315gsm paper which is a way to create a more permanent piece of artwork that does not fade or discolour for up to 100 years!!! I found this incredible to comprehend.
I just love how the brand came to be. Amazingly Rachel admits it was started almost by accident!
"I was on a beach day with a group of my friends who were discussing how they'd found it difficult to find bedroom artwork for their dino loving children that also complimented their interior design visions. I started a sketch in my bullet journal and before I knew it I'd received my first order whilst still sitting on a beach towel!"
Rachel has been an illustrator/designer for 8 years before setting up Otto & Oliv in July of this year (2018). Like a proud mother she couldn't choose her favourite design-
I feel like my dinosaurs are my children and you can't have a favourite child!
The process when drawing up a new design is very in depth because Rachel uses actual fossils of that dino to ensure the character is anatomically accurate and adds the "flesh to the bones" by listening to her favourite documentary podcast "Your Dinosaurs are Wrong" to ensure the creatures she brings to life allow for the most up to date information about that type and the artistic license with the colours and animal prints are at random, which I think is such an adorable feature!
Viola is a stunning triceratops with a peacock print around her head crest and comes in such beautiful antique rose colours. I chose this as it was an almost perfect match for Bea's nursery decor! The playful triceratops is peeking out of her egg. She has two other siblings Indie & Bohdi. The design is so classy it really looks like an expensive piece but it is so affordable. The whole set is from just £25 depending on the size and printing method.
For a fun and nerdy twist for Christmas cards I hope you check out their offering of three prehistoric animals in Santa hats! – Wooly Rhino, Sabre Tooth Cat and Wooly Mammoth. (They are majestic! Find them here!)
Order your first Dino Friend with 10% off using code NEWFRIEND and if you order via Instagram message please mention that you found their beautiful work on the Bea & Me Blog!
---
Truly Scrumptious:              @trulyscrumptioussweetsandgifts
I was saving my most festive offering until last! I was lucky enough to win a Facebook competition with Truly Scrumptious Gifts & Sweets.
These are personalised wooden Disney baubles in iconic Mickey and Minnie design. It was lovely that we could decorate our tree with both our babies (it is so important that we remember our little boy at special times of the year too!)
These baubles are only £4.50 and Truly Scrumptious offer various wooden tree decs (including the Manchester bee too which look very striking.)
Check out their full range of goodies that will be fabulous for stocking fillers!
As you can see, there is so much heart and skill in handmade gifts; for not just Christmas but all year round too. These creations are crafted by people who love their art. The wealth of items you find when browsing small bizz is outstanding and the business owners keep offering their customers what they want. There is such an ingrained personalisation aspect in small business, a high attention to detail and duty of care to their customer.
Will you be shopping independent this Christmas and what items have you/will you be sourcing?
#StaySweet
-Bea's Mummy x