Negotiating the ocean of baby products that are available on the market can be quite suffocating! Add to that the tides of "advice" and "recommendations" from everyone and their Nan- "Buy this!" "Buy that!" "This helped my LO sleep!" "This contraption is all singing and dancing!" "Buying this product will make you a better parent…" … you get the picture.
I didn't ask for advice but I was lumbered with it in every direction I turned. I was one of those Mother's who never picked up a baby book throughout my entire pregnancy because I believe (and still do nearly 8 months down the line of Motherhood) that babies can not come with a manual… they come with a Mother… who learns best the systems that work for her and her child! Don't try and force your square baby into a round hole (what a strange image! I hope if there is anything you take away after reading this piece is this silly analogy; you have a little smile to yourself at the lunacy of suggesting squishing babies into different shaped crevices, then remember how individual and wonderful your own child is and appreciate all their idiosyncrasies, their love for you and how YOU too are as individual as a Mother!) #DoYouBooBoo!
If my parenting was analysed by textbooks I think it could be labelled "attachment parenting" and I am sure a lot of people would tell me what I was doing was wrong. But so far; there have been no scares and Beatrice and I work together to get through babyhood and Motherhood respectively!
It has taken some time, and a cloak of bravado to finally have confidence in my decisions as a Mummy. And judging by the Little Person who accompanies me on this journey daily, I am now confident in my ability as a ruddy good Momma Bear. And you are too! Did you feed your child enough today? Did you change them when they needed? Did you give them cuddles that sent them into soft slumber?… you did? Then you my friend have done a good job today!
But I digress… this post is primarily targeted at Momma's-To-Be to ensure that your purchases are streamline, smart and save you money! You may be tempted to go all in, and a lot of recommendations will have suited the child of that particular Mummy. My main message is to stock up on the essentials and take the time to find out what products can be adapted to your personal lifestyle.
It is hair raising how much you could potentially save yourself. I believe a lot of baby companies are capitalising on New-Mother fear or even the fear of being a Mother to another child in this time. Perhaps there has been a 5 year gap between this child and the older child who didn't have the wealth of products available in 2013 and in that time laws and parenting rules seemed to have changed over, and over so it can be overwhelming and quite confusing! Bam! In sweeps a retail giant with false promises of a happier baby. If they use this version of a rattle their cognitive abilities will advance three fold… blah blah blah.
A lot of products take up space and burn a hole in your pocket, so I also learnt that shopping second hand is not to be sniffed at! The quality is often so high because babies grow so fast that many items are used just a handful of times. It turns out also that one of Bea's favourite toys was a £5 animal carousel that can be stuck on the highchair or just popped on the floor, that she bashes to spin and it features some adorable, colourful animals (including a tiger, lion, monkey, zebra and bee.) #CheapAndCheerful.
This is my own personal experience and list, but I hope it may help you make decisions at to what you want to include as part of your baby arsenal. I have also taken the liberty of including the savings to be made from either not including these items on your shopping list, or opting for less expensive alternatives.
So first things first…
1) Moses Basket.
Admittedly we had a much longer shelf life with our purchase because our tiny, preemie baby came home with us just over 5 and a half pounds and grew at a slower rate! This meant that she was still comfortably fitting in the Moses basket at 4 months old, by which time we were in the position to replace this sleeping arrangement with a more
permanent solution (which has been a very USEFUL transition piece before getting Bea into her own room! More about this shortly!)
Moses baskets are most aesthetically pleasing and will look adorable… for a few weeks! We had been very lucky that a friend was selling her Clair De Lune Noah Moses Pod (RRP £110 and often these are sold without the stands! Madness!) and we snapped it up for just £35 which was a complete steal!
Knowing the lunacy of the market for these we sold the pod on again for £70 so we never lost money on this purchase, but if I were to "do over" the initial baby shopping experience I would have never opted for a Moses Basket in the first place. Instead the best bet is to spend out on a crib or next to you solution as it can be used until such time as you move your baby out of your room. 7 months of co-sleeping (the definition I use here is baby in same room), so for us the Babystyle Oyster SnuggleCrib has been invaluable!
I was lucky enough to have won this bedside crib through my hobby (some may call it addiction) of entering Facebook and Instagram competitions! So again this saved me over £70. I would however suggest that if you want to invest in a great piece of sleep kit then go for a Next To You style crib like the Chicco Next 2 Me. This is for longevity and is also very useful when breastfeeding.
Saving- £75 on the Moses Basket.
Saving- £80 on the Snuggle Crib.
£35 profit on selling Moses Basket on.
Money in my pocket- £190!!!
---
2) Sleepyhead of Sweden Deluxe.
I would describe this piece of luxury baby kit as style over substance. Yes… it's very pretty and makes for some very cute photo opportunities but it is an extortionate price to pay!
The three occasions that we actually used the SleepyHead!
If you have been living under a rock and are unfamiliar with the Sleepy Head is essentially a pod that can be used as a bed or mat for supervised play or Tummy Time, but it is touted by famous people and those with more money than sense!
I barely used ours and it ended up taking up space in the living room. Sure it is more aesthetically pleasing than your standard, gaudy kiddy pillows or mats but you pay through the nose for that privilege! It is oh so hip, Indie and Scandi and a lovely "prop" to have if you are lucky enough to have a spare £130 knocking around… but in reality that is a sum that most Mothers-To-Be do not have!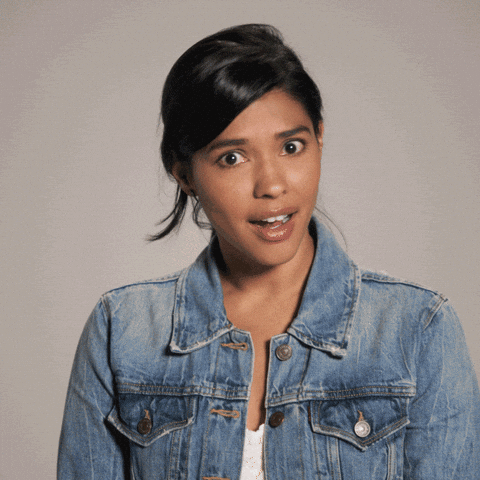 There is also hot debate as to whether this pod actually meets the standards of Safe Sleep as defined by the Lullaby Trust etc as it only definitely meets the standards of  a pillow which it is not being used as, it is being promoted as a sleeping environment replacement and I would NEVER recommend it as such! The only truly safe sleep environment is a basket/bassinet/cot crib with fitted sheet and NO loose blankets, pillows, cot bumpers or teddies.
Influencers all over social media praise the SleepyHead but I personally found that Bea would not sleep on it any way and an activity mat provided more comfort, play opportunity and she would even fall asleep better on an activity mat after a good twenty minute kick about.
Luckily the SleepyHead was a prize I won in my mad, comping spree before going into labour! This saved me £130 of my own money!
The claims the proponents make about it are slightly ludicrous, especially when they say use it as a changing mat… this boggles my mind! Why would you use a white surface if there is the imminent threat of a PooNami?! Sure the covers are machine washable but I wouldn't want to get any kind of unwanted staining on this overpriced pillow.
You could quite happily have your child propped on a decent Boppy Pillow at the fraction of the price!
In the first six months there is very little sleep observed by your LO and Bea maybe napped for her 20 minute stints two or three times in the SleepyHead as she much preferred to nap on me!
I would certainly suggest doing your own research on these types of products but I feel like they are marketed to provide a solution for all your worries as a parent and prey on those unwelcome insecurities. Believe that you are able to provide the best comfort for your child without having to part with your cash over it. Not having a SleepyHead will not compromise the care of your child.
I would even go as far as to say that if it does work for your child, it is an excuse for lazy parenting!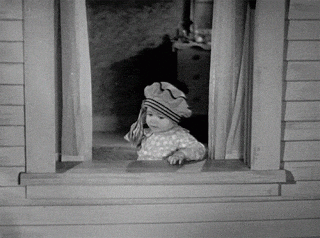 To have Bea sleep in the day I would mostly just move my Moses Basket into the living room or have her sleep on me as she never slept/nor sleeps now for longer than an hour and a half at one time. Tummy time was hosted on an activity mat (Bea hated being on her tummy way up until her fifth month!) and changing was and continues to be done here, there and everywhere!
I feel like the SleepyHead very much is a statement to be made about being a fashionable/luxe Momma (that I am not!) and is very nice but not a must have! It is not as functional as the company try to make you believe and it is a bit gimmicky that it only lasts up to 6/8 months before your have to upgrade your Duluxe to the Grand (throwing more money at SleepyHead!!)
Here's a Boppy Pillow that you could use in exactly the same ways stated in the SleepyHead blurb ("around the house", "changing", "playing", "bonding", "co sleeping", "lounging" & "resting" which are clearly not exclusive to this product!) and save you over £95! Sure it's not as beautiful but it means that you can spend out for other products to use alongside it for the play & tummy time aspect.
---
3) Burping Cloths.
Luckily our little Bea was not a sicky baby so had I had an experience where she was covering myself and our home in vomit then I may have a different opinion on the matter, but as it is I can not recall a time I have ever used a burp cloth.
Instead just ensure you have a good stock of muslins which are hands down the most useful items to have at your disposal and invest in (other than the essential nappies/wipes). We particularly love the large muslins as they can be used in so many more ways.
We particularly love our Aiden and Anais Disney Aristocat 3 pack. They look so stylish mopping up food spills or sick!
---
4) Nappy Stacker.
As a busy parent, I don't understand why you would allocate time to removing nappies from their perfectly adequate packaging to organise/stack them in an "organiser". They are not conducive to bleary-eyed night changes, attempting to grab at a nappy for a prompt response time. In the dark and state of confusion it is likely that you will rifle through and cause disarray to your precisely stacked nappies that can remain in perfect formation in the day time!
---
4.5) Nappy Bin.
In a similar pooey fashion the idea of a nappy bin disturbs me! Surely it is not hygienic to have poopy sausages festering away for a week?! Why not just make a poo run to the regular bin once or twice a day?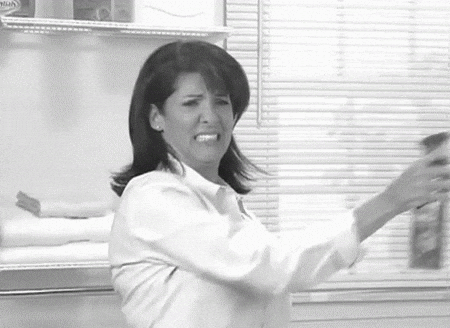 ---
5) An expensive steriliser.
Again I don't know if this is because I was primarily breastfeeding and it may have been different had I been formula feeding  for the majority of the time, but a fancy steriliser took up valuable kitchen top space and was a bit of a bind to maintain. Who knew these sterilisers had to be descaled so often which takes another 20 valuable minutes up of your time when you are running around trying to do 800 other tasks?!
I had the Tommee Tippee "Closer To Nature" 5 bottle steriliser (RRP £58.99) and it was fab because it is literally a push-button-and-go system. Though, I found that its condition deteriorated pretty fast (I initially had no clue about the need to de scale your steriliser on a 3/4 weekly basis!) so think money could have been better spent using the Tommee Tippee Essentials 2-in-1 Steriliser for just £12.99! I would always highly recommend  the Tommee Tippee products as I found that their electric pump worked better for me than the Medela Swing!
---
One thing that many people will argue is an item to avoid purchasing is a changing table as you do become a pro at Ninja Changing on all and any surface. You often just have the baby whipped down to their nappy in seconds on your lap!
However, I have a massive soft spot for my changing station as it was lovingly re-purposed by Nannie H. I paid nothing for the changing station (which was not the most beautiful piece of furniture in its past state!) and my Mum took it on as a fixer-upper project as part of my Baby Shower Gift. She lovingly laboured away on that piece over a series of evenings after work. She sanded it down, painted it, sorted out the shelving and then decorated it with the nursery theme in mind, and it makes a stunning focal point in Bea's nursery.
I try to use it every few days as part of our Bath, Book, Bottle, Bed routine, but I must confess it is not something I used every day, but I would never say it is an overrated item. I love that changing table with all my heart. I would highly recommend taken on a cheap piece of furniture and doing a little DIY project as it will save you a whole chunk of Baby Budget.
Other things that could be a drain on the purse: designer dummies (you will still lose these like regular dummies!), a wipe warmer, bath thermometer (just use your own judgement! Surely you know the acceptable range of temperature for the water!), baby shoes and one for the Mummies- stretch mark creams (regular lotions works exactly the same!)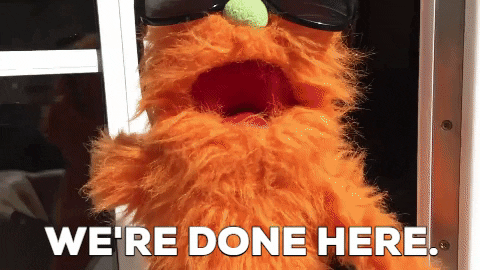 Obviously this list is not the definitive list of useless items (there are some really bizarre items that can be found on the internet!) and I am sure people will disagree with the list and had a much better experience with the products I have listed.
It all comes back to the point that I initially made that we will find what works for us, so I would hope that this tongue in cheek piece does not serve as an instructional piece. Do your own reading, find what makes you and your baby happy. Just make sure you have the basics and you will have a happy baby.
Remember: a baby doesn't need THINGS! It just needs you. #FreeHugs
What do you feel like you wasted the most money on? What's been your Best Buy? Do you buy baby items second hand too?
#StaySweet
-Bea's Mummy x
I am part of the Amazon Affiliate UK scheme so if you purchase products through my links at no additional cost to you I may earn commission on that sale to ensure I can keep producing content that you want to see.